by Josh Lane, 8 Shields Mentor
As we pass the yearly mark of the June solstice, we step fully into the days of summer. In the Natural Cycle, this summer season embodies the energy of the South. This directional archetype corresponds to the heat of the day, when the sun reaches its zenith – here in the Northern Hemisphere, we look to the South at noontime to feel the full power and heat of the summer sun. The heat of summer is a powerful reminder to pay attention to one's body – thirst and overexposure to the sun are demanding teachers of the need for grounded mindfulness.
The intensity of summer teaches much from the tracker's perspective when connecting with the animals and landscape. The "interplay of extremes" becomes very evident through the tracks and sign of the animals. The effect of any extreme, whether heat or cold, or other qualities, drives a compensating behavior. Animals seek shade for shelter to escape the heat; the need for water access amplifies in many regions as the summer progresses, and succulent plants such as jewelweed become motivating foodstuffs for deer and other herbivores.
In California and other dry-season summer locations, green plants become limited to smaller patches around watery seeps and fog catchments. This in turn drives animals such as voles to feed and concentrate in these comparatively lush places, which in turn attracts bobcats and other predators. In this way, the presence or absence of water ripples through the entire chain of life. At the same time, plants are also growing rapidly at this season in many areas. The days are long and can provide great growing conditions for both wild and domesticated vegetables.
When we look at the energy of the South archetype in our own lives, we can consider those areas of our lives that demand focus and attention from the light of our consciousness:
What are we naturally drawn to focus on in our lives? In the midst of the other needs and distractions in life, what would we like to return our focus to in the coming months that we know will nourish us? 
As the season turns, these are helpful questions to bring to one's sit spot.
About the Author: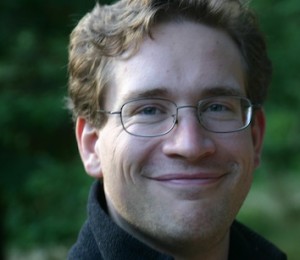 Josh Lane is an avid wildlife tracker and bird language observer. He contributed to the "How to Learn Bird Language" section of the book, What the Robin Knows, and developed the Backyard Bird Language online course. Josh is a nature connection mentor with 8 Shields in Northern California, and has presented bird language trainings at events around North America, including the 2013 National Audubon Conference.
FREE Art of Mentoring Leadership Webinar!
Learn more about our Art of Mentoring Leadership Program and get instant access to the webinar for free here: